Special Note: This post was created before the COVID-19 pandemic. Events noted in this post or on the calendar template are not updated to reflect any cancellations or changes. 
What's an editorial foresight calendar? For media strategists and producers, a foresight calendar is a list of all notable events, usually for the upcoming year, that are newsworthy and could be opportunities to help capture engagement. Think of it as an eyes-and-ears template to feed ideas for your editorial calendar.
Whether you're an editor, publisher, influencer, marketer or business owner, preparing an editorial calendar gives you time to be less reactive and more responsive. Keeping notable events on your radar helps you stay ahead of the curve and allows staff to explore creative angles to upcoming events that impact culture, society and politics.
To help pin down your editorial calendar, drafting a foresight calendar for your industry or genre of content gives you time to build a body of research and a repository of materials — relevant visuals, photos, graphics, timelines, studies, resources, info/access requests, etc. — resulting in more effective content that gives a bird's-eye view of issues and trends. Also, it could help you secure and interview sources when you're not bogged down with a tight deadline. Long-ranging perspectives in your visuals, quotes and stories give a sense of preparedness and depth.
"All things are ready, if our mind be so," once wrote William Shakespeare, western culture's leading content creator. Though seemingly unspectacular, a foresight calendar readies the mind.
Tips for curating your editorial foresight calendar and keeping it current:
Each event should include: Start and end dates; name; event location; hyperlink to more information; searchable tags to allow you to sort through events by category.
Limiting your event categories will help you search thematically and string events into forward-looking content that could track policies and trends that link events to purposes and outcomes your audiences are following.
Being conscientious of the locations of notable events in your calendar allows you to tailor and scale your events coverage in different geographic regions. You might want to tailor your content to specific regional customer bases as well.
If you work in a specific industry or sector, the categories you use and the events you include could be more aligned to main conferences and forums where industry influencers exchange ideas.
Updating the foresight calendar should be a monthly task for someone on your editorial team.
Use the foresight calendar during brainstorming meetings and as an idea tracker. When ideas are flowing, or new angles and perspectives are discussed, record them in the calendar with a mindset that content can be repurposed at different points in the year as well.
Some go even a bit further with their editorial foresight calendar by attaching the writers to cover the events, mapping the content into categories (including keywords and meta data), and adding a "publish by" date.
Actively seek out and create content calendars for your various distribution channels, like Sprout Social's great #hashtag calendar.
---
Find a Team to Manage Your Content and Editorial Calendar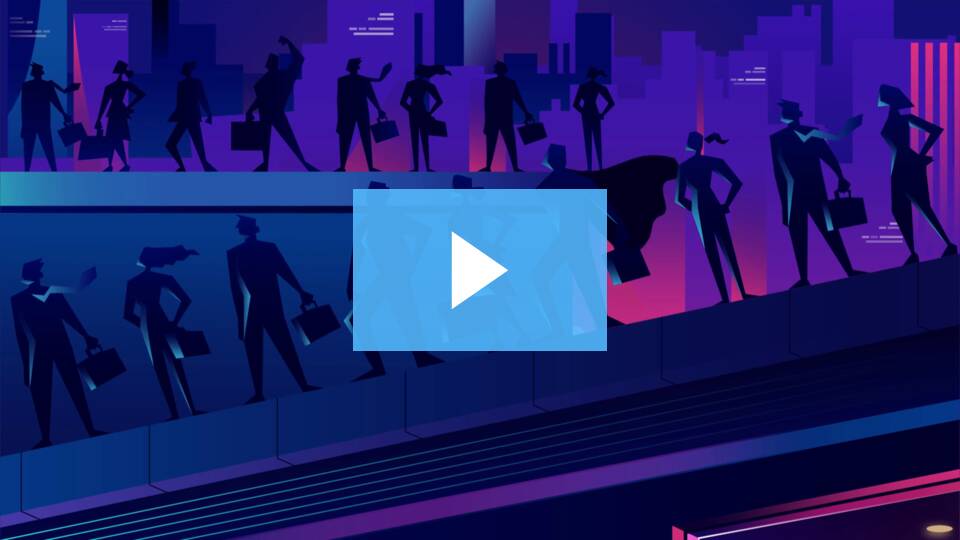 Create Better Content, Faster, With ClearVoice. Message On.
Never miss a chance to engage with customers. Create better content, faster. With ClearVoice, you can tap into vetted freelance teams who can manage your content plans, start to finish. Major content projects to long-term content needs. Articles, blogs, ebooks, videos, social posts and more to power your editorial calendar.
Learn about our fully managed content creation.
---
Most anticipated events on editorial calendars through 2021
Editorial calendars should be designed with flexibility and responsiveness in mind. To keep content managers nimble, one should always be asking:
What cultural, political, scientific and technological trends in 2020 and 2021 will draw media attention and how should my editorial or marketing content teams be prepared for it?
What events will challenge us to renew our thinking and stretch the limits of creativity?
What events could affect my business, or be opportunities to promote it?
Here are some of the most anticipated events in 2020 to plan your content creation through 2021.
Access a free 2020 events calendar and start tracking ideas for your editorial calendar or marketing plans.
The ClearVoice team has created an accessible editorial calendar template, a Google Sheet prepopulated with more than 500 notable events and gatherings that stretch across the globe, from January of 2020 through the end of 2021. Major events were picked from interest areas such as politics, arts and culture, technology, science, entertainment and sports. Trade shows related to marketing and media were included for ClearVoice's audience.
Access our free editorial foresight calendar here. (Yes, it's the same calendar available via the form toward the beginning of this post, complete with 500+ events. Congrats on reading the whole post! We like to reward readers.)
You can access and use it right away or create one like it with your industry-specific notable events. The foresight calendar is set up to be a baseline template that you can add to and extract from as needed, or that you can import into other apps to collaborate on with your team. Each event is set up using the tips above and includes a URL to gather more information about the events as needed.
How you decide to shape your editorial calendar depends largely upon the audiences you serve and the niche markets you want to target. What's offered here will get you started.
Also see these related articles on timely events and updates to inform your editorial calendar: